After almost two decades away, Sarah and Josh Pike moved back to Maine with their two young sons and dove straight into the deep end: purchasing and reviving an 83-acre working farm, while building out a campground for visitors. Tops'l is enchanting; a magical conduit into a peaceful, simpler time, complete with homemade muffins and French press service in the morning.
Of course, creating enchantment requires an enormous amount of work. But you wouldn't know that speaking to the Pikes. Their energy is infectious and their ideas are boundless. If you want to camp in gorgeous woods, roast marshmallows by the water, and learn to cure prosciutto—read on.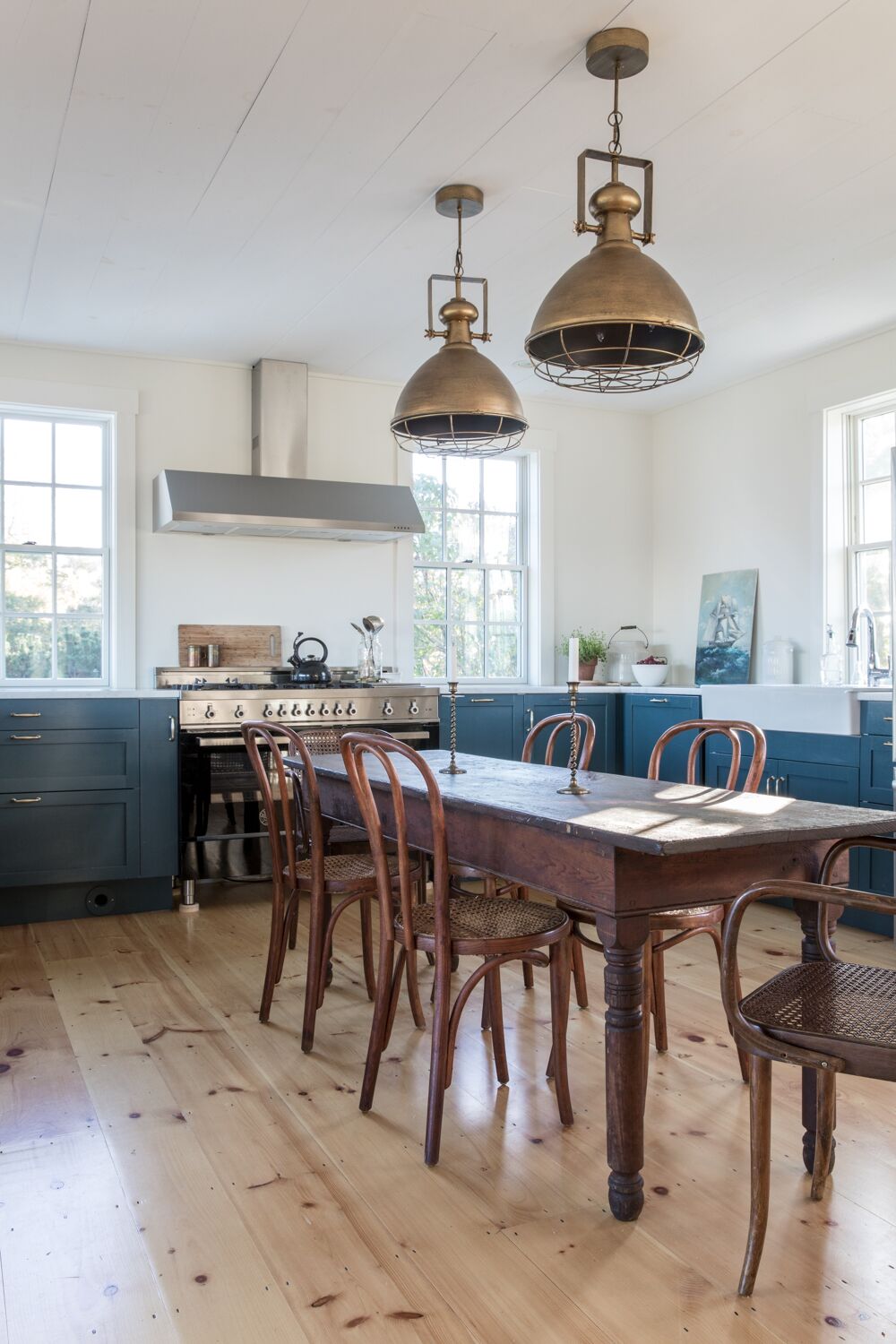 "...from a design and aesthetic standpoint, I wanted it to be very Maine.
A balance of rustic and creature comforts. And I love vintage stuff."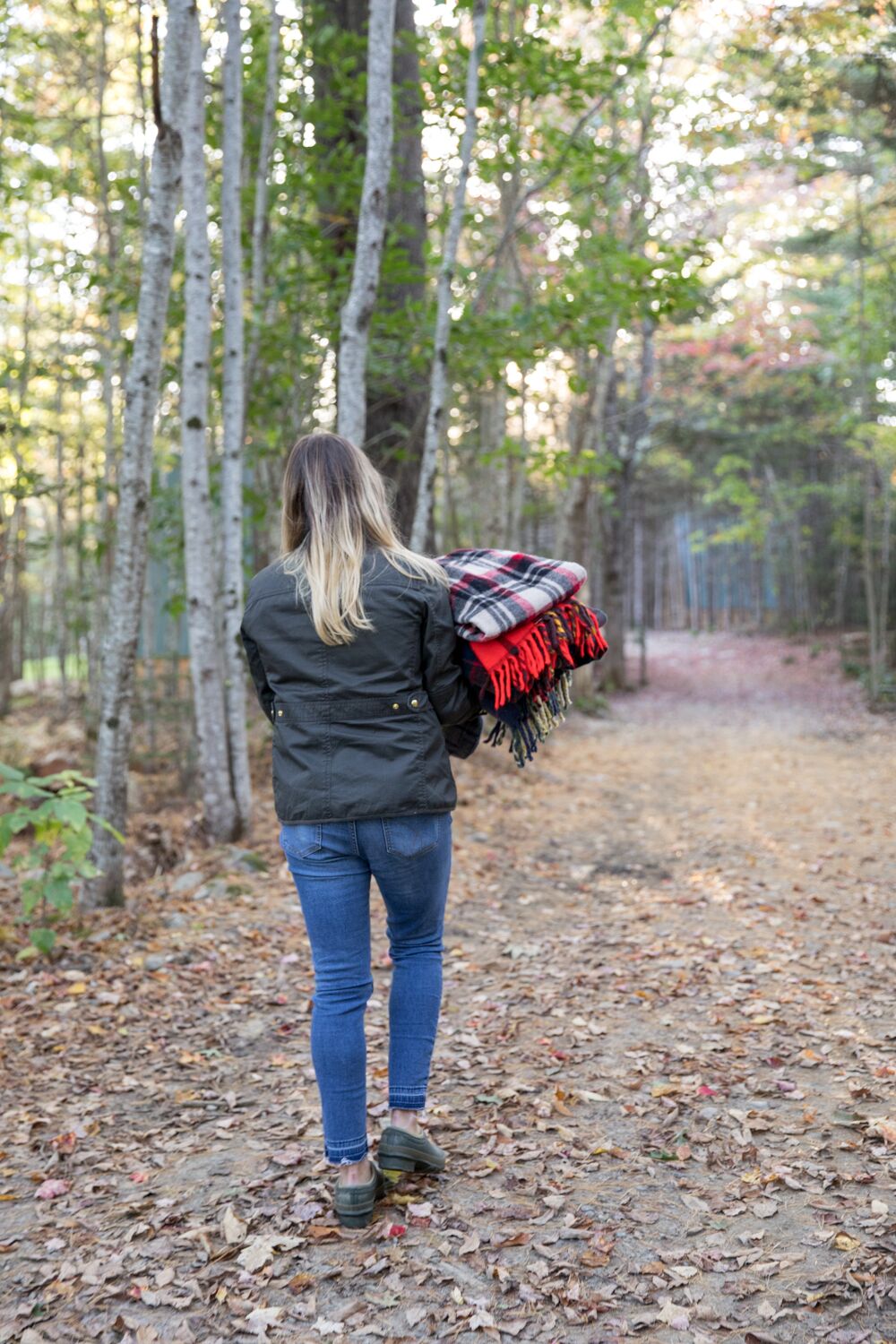 Grew up in:
Montville (Sarah)
Farmington (Josh)
Start-ups owned:
3
Favorite spot on the farm:
The hike down to the yurt. It is so peaceful.
Best breakfast in Waldoboro:
Morse's Sauerkraut
Currently working on:
Our wild crafted cocktail program for next summer
The best month to come stay at the Tops'l:
July. The farm is in full bloom!
THE MAINERS: Can you give us a quick description of Tops'l?
JOSH: Tops'l is an 83-acre farm in Waldoboro. We have a yurt on the water, an event barn, and the campground, which has five safari tents and five A-frames.
SARAH: Our goal is to bring it back to a working farm, as well as share it with visitors. But what I hope we become known for is the educational component and the experience of being at Tops'l.
THE MAINERS: What do you mean by education?
SARAH: So, for instance, this past summer we bought a 250 pound pig from a local farm. We had a friend, a chef, come up from North Carolina for the weekend. And he butchered it and had us get involved in the process. We started making prosciutto, and now we have two legs of prosciutto curing.
That was something I wanted to learn, so we made it happen. There were guests on the property that weekend, and they had the chance to be a part of that learning, and be part of a big pig roast. It's that educational piece that will expand next year at Tops'l.
THE MAINERS: Do you already have specific ideas for next summer?
JOSH: Oh yeah.
SARAH: Early in the spring it'll be gardening, farming, beekeeping, some foraging, cooking classes, that sort of theme. Then an outdoor skills weekend. Later in the summer we have family summer camp—good old-fashioned potato sack races, outdoor movies, astronomy, that sort of thing. Meat camp will be in August, working with chefs, butchers, farmers, making charcuterie. All of these weekends have Maine experts that come in to teach, and chef-cooked meals in the barn. Really fun themed weekends.
JOSH: Those weekends are a great time for individuals and small groups, but we also host big group events. Weddings, business off-sites, yoga retreats. We're hosting a lot of those next summer too.
SARAH: Some people come with the clothes on their backs and eat out for every meal, and that's great. Other people come with packed coolers and they're really giving it their all, cooking and camping. That's great too.
THE MAINERS: When I first saw photos of Tops'l, I thought, I want to go there immediately. It's so cozy. What was your design inspiration when you built out the campground?
SARAH: I didn't want it to be too fussy, but at the same time, from a design and aesthetic standpoint, I wanted it to be very Maine. A balance of rustic and creature comforts. And I love vintage stuff.
THE MAINERS: I heard that you're a formidable antique shopper and finder.
SARAH: Oh, my lord. I really do enjoy that. One of the things that I've loved about this process is there's really no end to the nooks and crannies we can fill.
THE MAINERS: Do you have any secret spots in Maine for vintage finds?
SARAH: The darker and dustier the corners, the better. When things are already curated in a space, part of the hunt is already over. Honestly, I usually start at Goodwill and Salvation Army and flea markets. The end of the summer is a great time to go to flea markets, when vendors are looking to sell. As much as I love the items, I also love the deal.
THE MAINERS: Do you have a favorite find?
SARAH: One day I found an antique biscuit basket, which was so perfect for Tops'l. It's wood and tarnished metal, and it's insulated so I use it as an ice bucket. On that same day, I found vintage cocktail glasses that have these '70s silver inserts. I have an issue with vintage cocktail-ware. Estate sales always have so much glassware. If we ever need martinis for 200 people, we're all set.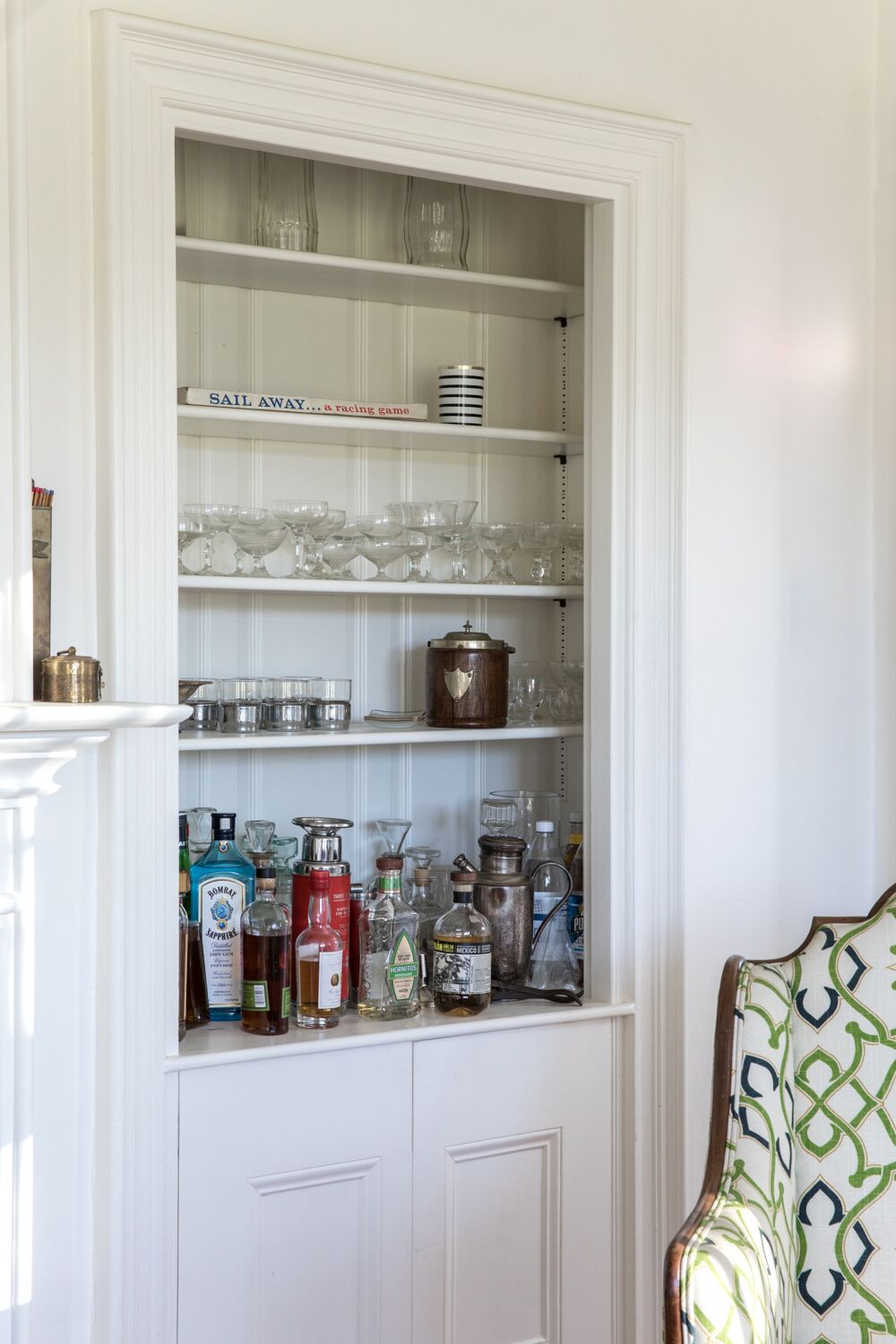 "I have an issue with vintage cocktail-ware.
Estate sales always have so much glassware. If we ever need martinis for 200 people, we're all set."
THE MAINERS: You both grew up in Maine, but lived away for decades. Did you feel like you were coming home?
JOSH: Immediately. Even when we had bought the farm, but we were still going back and forth [to Newburyport, where they lived previously], driving over the bridge in New Hampshire was always a very relieving and comforting moment. We've settled in so much faster than any other place we've ever lived.
SARAH: Yes, and it's been really fun to discover a new part of Maine. Waldoboro is new to us. I grew up in Montville, which is halfway between Augusta and Belfast. My parents moved up there in the '80s and started an organic farm. Everything south of Rockland is brand new to me.
THE MAINERS: What brought you back to farming?
SARAH: We had a crazy lifestyle, work-wise, in Newburyport for the last decade. We would go up to visit my mom on her farm and sit at her picnic table and hear about her work for the week—moving brush, changing fencing. And Josh would get a twinkle in his eye about having a farm in Maine. For a while, I focused on what we could do in Newburyport that would satisfy that desire to be creative and productive.
JOSH: I had a very nice lawn in Newburyport. Pristine.
SARAH: And then he started making hard cider. Two years ago, we went up to my brother's farm near Machias and we had a big apple picking and pressing weekend. When we drove away, we just had this feeling, that it was awesome to be working on something we loved with family and friends.
JOSH: During that drive home, we saw the online listing for what became Tops'l. I called them on Monday. We looked at it on Wednesday. And we started putting paperwork together shortly after that.
SARAH: At that point the vision wasn't clear, and it was kind of scary. We had no plans to leave Newburyport. But this farm just kind of took over. I was ready to pull back from my food company [Buen Sabor] and hired a CEO last year. We also found the Waldorf school in Freeport for our sons. And it all kind of came together.
THE MAINERS: How do your sons feel about Tops'l?
JOSH: Great question. I think it's 50/50.
SARAH: They love it when there are other kids and guests. But otherwise it can feel a little isolating. We're busy up there. I mean, we're not sitting there entertaining them all the time. They're uncomfortably forced to entertain themselves. Basically, it's the 1980s again, which is fine by us.
JOSH: Here are some tools. Bring them back. See you at five.
THE MAINERS: That doesn't always happen much for kids anymore.
JOSH: No, it doesn't. And they needed help getting comfortable with that. It didn't come naturally. When I was a kid, that's what we did. Go out the door right after breakfast. Sometimes come home for lunch, sometimes not.
SARAH: If they stick around, they're going to get jobs. If they make themselves scarce, then they can kind of do what they want. Last summer, we would say, this is a big job and you're nine and six, you can do this. They felt accomplished. I want to give them those opportunities.
We want to bring it back to a working farm. We want to sustain our family's food. Raise animals and do gardens and all that..."
THE MAINERS: What's your vision for Tops'l down the road?
SARAH: We have big dreams. We want to bring it back to a working farm. We want to sustain our family's food. Raise animals and do gardens and all that, but we won't create production for outside needs. I want to keep it small, and be able to run the hospitality side so visitors can experience the farm.
JOSH: This is a life plan for us. It's had a lot of revisions and evaluations. We're building something that will be our future. I don't think it will be my full-time job for a while, I still have my career, but eventually, yes. We can do this when we're 80 years old.
Visit the Tops'l Farm website for more information and accommodations.